NOW ACCEPTING APPLICATIONS!




SPACE STILL AVAILABLE!
---
Is your child ready for Kindergarten, but not quite ready for the full day public school schedule?
InMotion Preschool of Fine Arts has developed a new Transitional Kindergarten program offering classes
Monday – Friday 9:30-1:00pm.
We've combined our Professional Staff with an enhanced curriculum to prepare your child for 1st grade.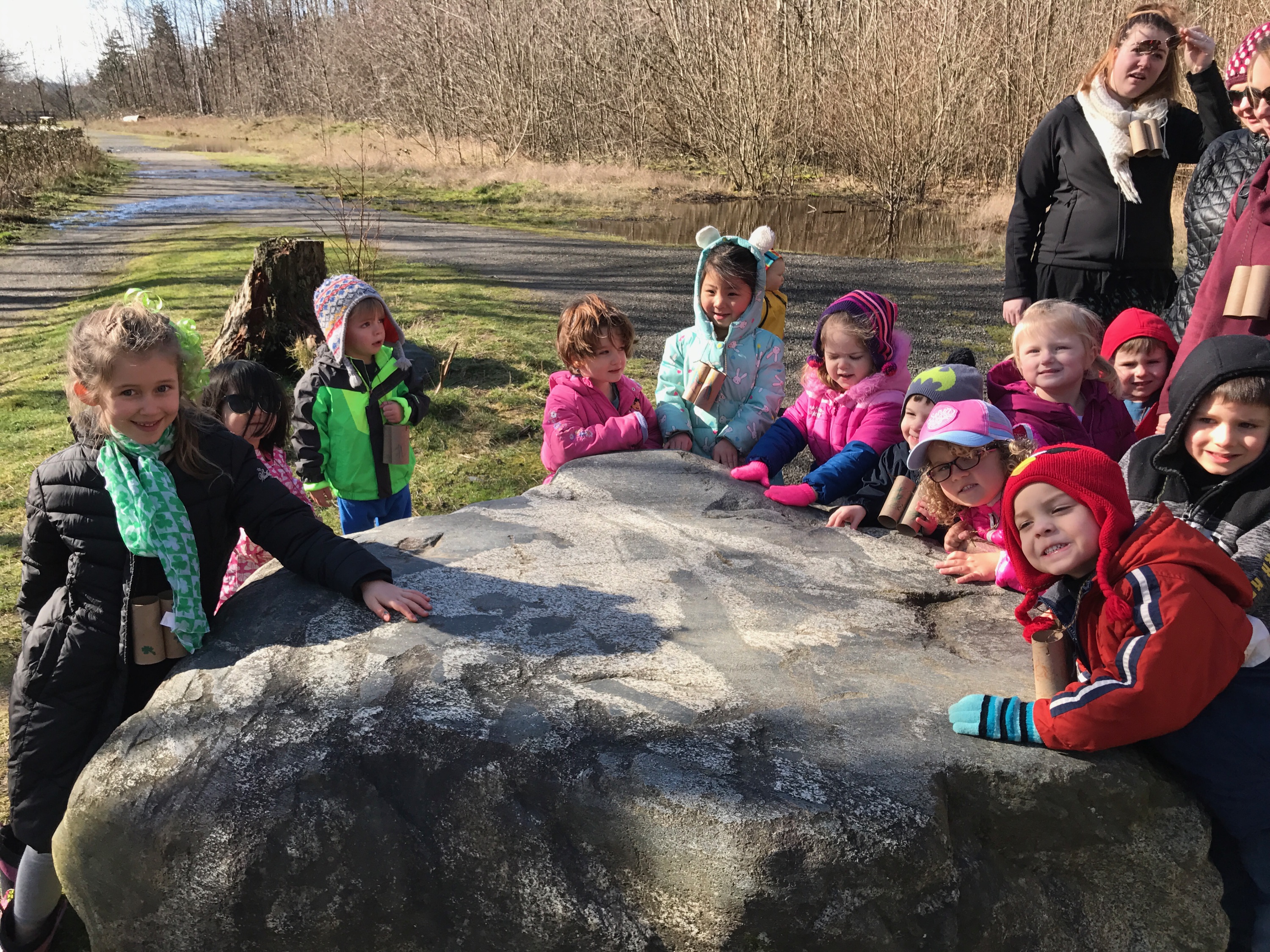 ---
InMotion Preschool of Fine Arts focuses on celebrating the strengths of each student's multiple intellegences, as defined by Dr. Howard Gardner. Our learning is tied together across these many intelligences through monthly themed-units.
We believe all children are natural artists and that their experience of an academic setting at this age is crucial to the health of their artistic nature for years to come.
---

Kindergarten, Ages 5+
Kindergarten is a time when students' academic and arts experiences begin to have more defined outcomes. Music, dance, visual arts and drama are key components of our academic lessons and are given their own time for further development with specialist teachers in our studio spaces. Students understand and work as a team toward long-term goals and are rewarded for short-term successes regularly. In Language Arts lessons, students learn to read, write and share linguistic works with each other and their families. Our curriculum, "All About Reading", gives us a systematic road map, which we embellish with our expertise in fine arts instruction. "Right Start Math" introduces students to numbers as quantities and provides many hands on manipulatives that are key to developing a sense for 5's and 10's. Fine arts play a key role in our math instruction, as well. The vision for science and social studies lessons involves hands on experience, a value for asking good questions, problem solving and cooperative learning. Because students come to school with a mixture of Gardner's Multiple Intelligences, our robust educational experience is very satisfying, exciting and productive. When students can capitalize on their strengths in this way, their success is well-rounded and they build a strong learning community with one another.
Curriculum Highlights:
• Brain Dance Method
• Music Together™ In School
• Reggio Emilia inspired art lessons
• Explode the Code (Language Arts)
• All About Reading
• Right Start Math + manipulatives
• Kindergarten M-F 9:30-1:00   ($495/mo) *Must be age 5 by August 31, 2017
Registration & Material Fees:
$40 registration fee per student along with materials fee due at time of registration.
Kindergarten: $225 materials fee